740 000 €*
655 095 £
904 768 $
51 382 640 руб
7 273 926 kr
5 821 084 元
100 191 560 ¥
870 640 Chf
Non-contractual information
Saint-Jeannet
(06640)
Purchase house
5 rooms
4 bedrooms
140 m²
Land surface 1670.00 m²
View open
Kitchen equipped
Heating ground
Hot water electric
Interior condition excellent
Year of construction 2001
House individual

1 terrace
1 bathroom
1 shower
2 toilets
4 parkings
1 cellar

Features:
pool
pool house
bedroom on ground floor
double glazing
automatic watering
automatic gate
calm

very nice home of even foot of 140 m2 approximately on a flat ground of 1670 m2 in a calm environment and without screw has screw.
it is composed of a big stay / dining room opening on a very nice terrace with swimming pool and pool house, a nice opened equipped kitchen, 4 rooms of which a parental, a room of showers, toilets independent.
several parking spaces.
close to all conveniences.

740 000 € honoraires inclus
Honoraires inclus à la charge du vendeur, notre barème de prix est consultable dans la page 'mentions légales' de notre site internet.

Further information and personal contact
Energy class - Greenhouse gas emissions Mini/Max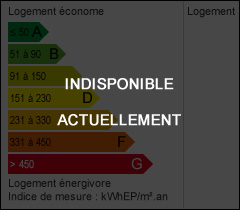 Unavailable at present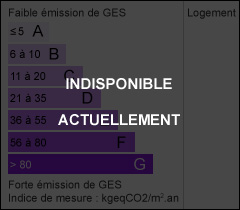 Unavailable at present
All useful places in the city of Saint-Jeannet (06640) Mini/Max
The statistics of the city and its inhabitants Mini/Max
St-Jeannet
Alpes-Maritimes
France
Population
3 634
1 073 185
63 186 168
Distribution of population
Under 25 years
28 %
28 %
31 %
From 25 to 55
38 %
39 %
41 %
Over 55 years
35 %
34 %
28 %
Number of children per family
Families without children
54 %
50 %
47 %
With 1 or 2 children
39 %
43 %
43 %
More than 3 children
7 %
7 %
10 %
Dwelling type
Owners
79 %
55 %
57 %
Tenants out HLM (low-income housing)
16 %
48 %
55 %
Tenants HLM
(low-income housing)
5 %
5 %
3 %
Unemployment rate
5 %
8 %
8 %
Source: INSEE
Tax rates and residential property Mini/Max
| | | | | |
| --- | --- | --- | --- | --- |
| | Housing tax | Property tax built properties | Undeveloped land tax | Garbage fee |
| St-Jeannet | 18 % | 21 % | 54 % | 11 % |
| Gaude (la) | 17 % | 25 % | 81 % | 11 % |
| Gattières | 24 % | 31 % | 46 % | 12 % |
| Vence | 22 % | 24 % | 25 % | 11 % |
| St-Paul | 22 % | 20 % | 32 % | 10 % |
| Carros | 16 % | 28 % | 80 % | 12 % |
| Alpes-Maritimes | 19 % | 22 % | 49 % | 9 % |
The tax rate (in%) are passed every year by local authorities. To obtain the amount of tax due by each taxpayer, multiply that rate by the taxable amount (determined by address of the location of buildings) of the property for property tax and rental values ​​of residential premises register for the tax.

Source: Interior Minister and DGCL (Directorate General of Local Government)
The closest high schools and their success rate in the rank Mini/Max
The 6 closer high schools
Address
Distance
Rate of success
in a level
LYCEE GENERAL ET TECHNOLOGIQUE HENRI MATISSE
101 AVENUE FOCH
06140 VENCE
3.95 Km
96 %
LYCEE GENERAL ET TECHNOLOGIQUE THIERRY MAULNIER
2 AVENUE CLAUDE DEBUSSY
06200 NICE
8.25 Km
89 %
ECOLE SECONDAIRE PRIVEE INTERNATIONAL SCHOOL OF NICE
15 AVENUE CLAUDE DEBUSSY
06200 NICE
8.25 Km
-
LYCEE TECHNOLOGIQUE PRIVE LA PROVIDENCE
236 ROUTE DE GRENOBLE
06200 NICE
8.66 Km
84 %
LYCEE GENERAL ET TECHNOLOGIQUE AUGUSTE RENOIR
18 AVENUE MARCEL PAGNOL
06802 CAGNES SUR MER CEDEX
8.73 Km
87 %
ECOLE SECONDAIRE PRIVEE COURS FREDERIC MISTRAL II
2 BOULEVARD MARECHAL JUIN
06800 CAGNES SUR MER
9.46 Km
-
Weather Mini/Max
Department
Alpes-Maritimes
Region
Provence-Alpes-Côte d'Azur
France
Hours of sunshine
2 668 h
2 711 h
1 894 h
Rainy days
63 days
69 days
113 days
Average temperature
16 °C
14 °C
12 °C