550 € monthly*
469 £
584 $
34 154 руб
5 217 kr
4 019 元
66 355 ¥
587 Chf
Non-contractual information
Gattières
(06510)
village
Rental apartment
1 bedroom
25 m²
View open
Interior condition good
Heating individual electric
Hot water individual electric
1er floor

1 shower
1 toilet

Monthly rent excluding charges 550 €
Agency fees 321.1 €
Security deposit 550 €
Minimum monthly income required (for the rent guarantee insurance) 1650 €
Features:
double glazing
calm

In the heart of gattières, in a village house, a 2-room apartment, quiet, with an area of ​​24,70 m2, double exposure, unobstructed view on carros village and the pre-alps, including lounge, kitchen, bedroom And bathroom. double glazing.

Loyer mensuel 550 € charges comprises

321 €TTC d'honoraires à la charge du locataire (dont 74 €TTC pour l'état des lieux), 550 € de dépot de garantie, revenus mensuels nets minimum demandés (assurance garantie du loyer) 1 650 €, notre barème de prix est consultable dans la page 'mentions légales' de notre site internet.
Further information and personal contact
Energy class : E - Greenhouse gas emissions : C Mini/Max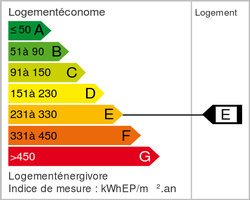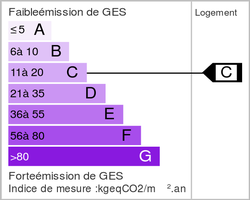 All useful places in the city of Gattières (06510) Mini/Max
The statistics of the city and its inhabitants Mini/Max
Gattières
Alpes-Maritimes
France
Population
4 018
1 073 185
63 186 168
Distribution of population
Under 25 years
30 %
28 %
31 %
From 25 to 55
40 %
39 %
41 %
Over 55 years
31 %
34 %
28 %
Number of children per family
Families without children
46 %
50 %
47 %
With 1 or 2 children
45 %
43 %
43 %
More than 3 children
9 %
7 %
10 %
Dwelling type
Owners
72 %
55 %
57 %
Tenants out HLM (low-income housing)
25 %
48 %
55 %
Tenants HLM
(low-income housing)
5 %
5 %
3 %
Unemployment rate
5 %
8 %
8 %
Source: INSEE
Tax rates and residential property Mini/Max
| | | | | |
| --- | --- | --- | --- | --- |
| | Housing tax | Property tax built properties | Undeveloped land tax | Garbage fee |
| Gattières | 24 % | 31 % | 46 % | 12 % |
| Colomars | 14 % | 25 % | 115 % | 11 % |
| St-Jeannet | 18 % | 21 % | 54 % | 11 % |
| Carros | 16 % | 28 % | 80 % | 12 % |
| Gaude (la) | 17 % | 25 % | 81 % | 11 % |
| Castagniers | 19 % | 23 % | 93 % | 11 % |
| Alpes-Maritimes | 19 % | 22 % | 49 % | 9 % |
The tax rate (in%) are passed every year by local authorities. To obtain the amount of tax due by each taxpayer, multiply that rate by the taxable amount (determined by address of the location of buildings) of the property for property tax and rental values ​​of residential premises register for the tax.

Source: Interior Minister and DGCL (Directorate General of Local Government)
The closest high schools and their success rate in the rank Mini/Max
The 6 closer high schools
Address
Distance
Rate of success
in a level
LYCEE GENERAL ET TECHNOLOGIQUE HENRI MATISSE
101 AVENUE FOCH
06140 VENCE
7.24 Km
96 %
ECOLE 2D DEGRE GENERAL PRIVEE ALLIANCE APEDA
22 RUE MICHELET
06100 NICE
8.15 Km
-
LYCEE GENERAL ET TECHNOLOGIQUE PARC IMPERIAL
2 AVENUE PAUL ARENE
06050 NICE CEDEX 1
8.46 Km
-
LYCEE GENERAL ET TECHNOLOGIQUE THIERRY MAULNIER
2 AVENUE CLAUDE DEBUSSY
06200 NICE
8.48 Km
89 %
ECOLE SECONDAIRE PRIVEE INTERNATIONAL SCHOOL OF NICE
15 AVENUE CLAUDE DEBUSSY
06200 NICE
8.48 Km
-
LGT LYCEE DES METIERS BEAU SITE
38 AVENUE D ESTIENNE D ORVES
06050 NICE CEDEX 1
8.73 Km
76 %
Weather Mini/Max
Department
Alpes-Maritimes
Region
Provence-Alpes-Côte d'Azur
France
Hours of sunshine
2 668 h
2 711 h
1 894 h
Rainy days
63 days
69 days
113 days
Average temperature
16 °C
14 °C
12 °C