185 000 €*
157 637 £
196 546 $
11 488 075 руб
1 754 699 kr
1 351 928 元
22 319 325 ¥
197 532 Chf
Non-contractual information
Carros
(06510)
Close to amenities
Purchase apartment
4 bedrooms
78 m²
Aspect south
View open
Kitchen independent
Heating town gas

1 bathroom
1 toilet
1 cellar

Features:
lift
double glazing
calm

In very calm quarter, this nice flat 4 rooms of 78 m2 is crossing, very bright and without screw has screw.
It is composed of an entrance hall, a kitchen, a pantry, a living room, three bedrooms, a bathroom, separate toilet, a balcony, a cellar .
Parking very easy, close to all amenities.
to visit !!!!

185 000 € honoraires inclus
Honoraires inclus à la charge du vendeur, Bien en copropriété (30 lots), charges annuelles 1 496 €(125 € par mois), notre barème de prix est consultable dans la page 'mentions légales' de notre site internet.

Further information and personal contact
Energy class - Greenhouse gas emissions Mini/Max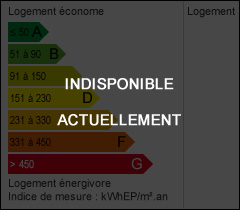 Unavailable at present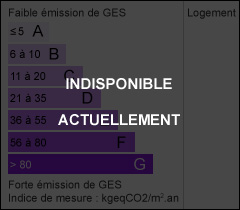 Unavailable at present
All useful places in the city of Carros (06510) Mini/Max
The statistics of the city and its inhabitants Mini/Max
Carros
Alpes-Maritimes
France
Population
11 379
1 073 185
63 186 168
Distribution of population
Under 25 years
35 %
28 %
31 %
From 25 to 55
42 %
39 %
41 %
Over 55 years
23 %
34 %
28 %
Number of children per family
Families without children
41 %
50 %
47 %
With 1 or 2 children
48 %
43 %
43 %
More than 3 children
11 %
7 %
10 %
Dwelling type
Owners
59 %
55 %
57 %
Tenants out HLM (low-income housing)
57 %
48 %
55 %
Tenants HLM
(low-income housing)
4 %
5 %
3 %
Unemployment rate
7 %
8 %
8 %
Source: INSEE
Tax rates and residential property Mini/Max
| | | | | |
| --- | --- | --- | --- | --- |
| | Housing tax | Property tax built properties | Undeveloped land tax | Garbage fee |
| Carros | 16 % | 28 % | 80 % | 12 % |
| Broc (le) | 25 % | 18 % | 38 % | 12 % |
| St-Martin-du-Var | 17 % | 21 % | 45 % | 11 % |
| Castagniers | 19 % | 23 % | 93 % | 11 % |
| Gattières | 24 % | 31 % | 46 % | 12 % |
| Roquette-sur-Var (la) | 22 % | 22 % | 58 % | 11 % |
| Alpes-Maritimes | 19 % | 22 % | 49 % | 9 % |
The tax rate (in%) are passed every year by local authorities. To obtain the amount of tax due by each taxpayer, multiply that rate by the taxable amount (determined by address of the location of buildings) of the property for property tax and rental values ​​of residential premises register for the tax.

Source: Interior Minister and DGCL (Directorate General of Local Government)
The closest high schools and their success rate in the rank Mini/Max
The 6 closer high schools
Address
Distance
Rate of success
in a level
LYCEE GENERAL ET TECHNOLOGIQUE HENRI MATISSE
101 AVENUE FOCH
06140 VENCE
10.13 Km
96 %
ECOLE 2D DEGRE GENERAL PRIVEE ALLIANCE APEDA
22 RUE MICHELET
06100 NICE
10.34 Km
-
LYCEE GENERAL ET TECHNOLOGIQUE PARC IMPERIAL
2 AVENUE PAUL ARENE
06050 NICE CEDEX 1
11.02 Km
-
LYCEE GENERAL ET TECHNOLOGIQUE HONORE D ESTIENNE D ORVES
13 AVENUE D ESTIENNE D ORVES
06050 NICE CEDEX 1
11.36 Km
89 %
LGT LYCEE DES METIERS BEAU SITE
38 AVENUE D ESTIENNE D ORVES
06050 NICE CEDEX 1
11.37 Km
76 %
ECOLE SECONDAIRE PRIVEE OR TORAH
2 AV VILLEBOIS MAREUIL
06000 NICE
11.4 Km
-
Weather Mini/Max
Department
Alpes-Maritimes
Region
Provence-Alpes-Côte d'Azur
France
Hours of sunshine
2 668 h
2 711 h
1 894 h
Rainy days
63 days
69 days
113 days
Average temperature
16 °C
14 °C
12 °C